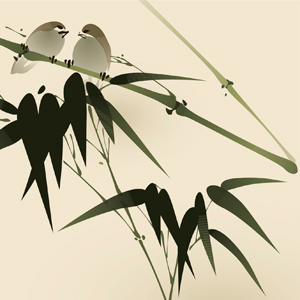 These unique workshops help you tune-in to your innate, natural wisdom.
These unique workshops help you tune-in to your innate, natural wisdom. They are the result of my special interest in helping mothers connect more fully to their feelings in the months before giving birth. The aim is to create the best possible emotional attunement as a foundation for a strong and nourishing bond between you and your new-born baby. There is often great joy, but it is also natural to feel many kinds of uncertainties and anxieties. In the rushing busy-ness of our lives, it can be difficult to recognise or acknowledge what may be going on inside. Sometimes buried emotions can emerge in unexpected, unsettling ways and it can be hard to make sense of what really feels important.
Expressing these feelings in a safe and trusting environment can give great solace, strength and inner guidance. Listening quietly to others who are sharing their experiences can also feel nourishing and remind us that we are not alone. These workshops offer a space in which you can share and listen in whatever way feels right for you.
Who are these workshops suitable for?
These workshops have been created for women expecting their first baby. You need no previous experience or training. You will gain most if you come with a desire for greater self-awareness with an attitude of non-judgmental openness and curiosity towards yourself and others.
What will be covered?
Each week, we will guide you through a series of carefully designed guided Focusing exercises to help you connect clearly with the theme for that week. You will gain a better understanding of your priorities, joys and what may be troubling you in relation to these areas. You may find your insights will continue to come to you between workshops and after you have completed the course.
Week 1 – My Changing Body
Week 2 – My Relationships
Week 3 – My Changing Lifestyle
Week 4 – Being Me
Week 5 – Giving Birth & Meeting my Baby
Week 6 – Being a Mother
About Focusing
Focusing is a powerful, experimentally proven technique enabling you to connect with your body's wisdom as a source of self-awareness and growth. Making time and space to listen quietly to what lies within you can be enlightening and empowering. It can release tensions and allow insights which can guide your relationships, decisions and the actions you take in your life. We will incorporate guided focusing exercises into the workshops to help you in this process.
What will I gain?
Greater awareness of your feelings around pregnancy and having a baby
Introduction to the technique of 'focusing'
Guided group focusing practice in the group
The chance to express yourself and listen to others
Helping you to create the best possible emotional attunement as a foundation for a nourishing bond between you and your baby
What should I bring?
There are no special requirements. We suggest you come comfortably dressed, perhaps wearing layers to allow for changes in temperature. You may also wish to bring a notebook and pen in case you wish to record any insights or observations you experience during a session.
Confidentiality and the Group
These workshops are intended to be taken as a series. Each week we will be looking at a different aspect of your journey towards motherhood. Participants are asked to commit to the complete series in order to allow continuity and a growing sense of trust and understanding within the group. New participants will not be able to join an established group.
It will be important to be respectful and sensitive towards each other. Everything that is said in a workshop should remain confidential to the group and not be discussed outside the workshops.